AC Repair and Maintenance in Des Moines
HVAC Service, Repair or Installation?
Your home air conditioning is a significant and important part of your home comfort. That's why regular AC maintenance is so important. And, if something stops working properly, you have a trusted professional on call to repair the problem.
When you need AC repair or regular maintenance, call Schaal Plumbing, Heating & Cooling. We provide the level of service needed so you can rest assured that your home will be properly cooled throughout the entire year.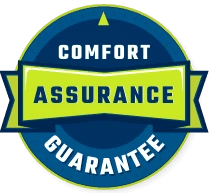 HVAC Service, Repair or Installation?
Call Schaal Yaall!
Call Schaal today at
(515) 293-4812
for more information about our Air Conditioning Repair services and to set up an appointment, or easily schedule online!
Air Conditioning Maintenance
Your home HVAC appliances need to be serviced at least once a year to make sure they're working properly and to fix any small issues that have developed since the last maintenance. We offer annual maintenance plans that will ensure your AC is running in top shape no matter when you need it.
For all of our AC maintenance visits, one of our Des Moines, IA HVAC technicians will inspect every part of your air conditioner, including the condenser, coils, air handler, ductwork, thermostats, and more. Regular maintenance tasks we might perform include:
Checking the condensate drain
Tightening electrical connections
Cleaning coils and filters
Lubricating and testing the blower fan motor and its components
Full-system tests
We all hope that our air conditioners will work whenever we need them to, but sometimes they don't! When you run into a problem with your air conditioner, you want to know that your local HVAC company can fix the problem quickly and properly. Our HVAC professionals are on call 24/7 for emergency repair service and can visit your home almost any day of the week for a scheduled repair inspection.
Common signs that your air conditioner isn't working properly include not feeling cool enough from your system, uneven cooling throughout the house, loud noises from the air conditioner, or a higher-than-usual electricity bill that you can't explain.
If you're experiencing any of the above, give us a call to schedule an appointment with a trained technician and get your AC running again.
Signs You Need AC Repair
Poor airflow

Warm air blowing from AC

Too much humidity in your home

Leaks around your AC unit

Banging, squealing, or grinding noises coming from your unit when turned on

Thermostat is not working

Foul odor coming from AC unit when turned on

Unusally high electricity bills
Common Fixes to Air Conditioner Problems
If your air conditioner is not working properly, there are a few things you can check to see if they will fix the problem, before calling us:
Make sure the breaker for AC in your electrical panel is switched on

Replace the batteries for your thermostat

Ensure that the thermostat is set to cool

Set the thermostat a few degrees cooler than room temperature

Replace your AC air filter
If checking the above items still doesn't fix your AC issues, give us a call! Our HVAC technicians are ready to handle any AC problem you may have. 
AC Maintenance Saves You Money In The Long Run
We know that spending money on AC repair or maintenance isn't the most fun way to use your hard-earned cash, but emergency air conditioner repairs are often significantly more expensive than regular maintenance. AC maintenance service helps you get the most out of your home's systems and protects the unit's most vulnerable and expensive parts such as the AC compressor. Hiring a professional HVAC company for maintenance twice a year is nothing compared to the price tag of a major AC unit repair or brand-new unit. Trust Schaal Plumbing, Heating & Cooling with all your AC needs!
Check out our other AC Services:
Whatever your Des Moines, IA air-conditioning repair and maintenance needs, call Schaal Plumbing, Heating & Cooling to schedule service today!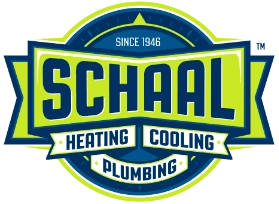 *Today's Offer*
Save Up To $2,250!
when you replace your home comfort system with a new Carrier home comfort system! Limited time offer.
The Air Conditioning Repair Experts at Schaal Plumbing, Heating & Cooling are ready to help! Call or easily schedule online, today.