Duct Testing in Des Moines & Cedar Rapids, IA
The ductwork that distributes comfort from your air conditioner and forced-air heater to the rooms throughout the home is designed to be largely disguised from sight. Although this helps to keep your house looking attractive and makes it safer, it also makes it difficult to tell when the ducts have sustained damage or started to wear down so they are leaking air. Loss of air through leaks in ducts can account for 30% of the air in the ventilation system, which creates tremendous and expensive waste.
So how can you know that this is happening? The best way is to arrange for duct testing services from Schaal Plumbing, Heating and Cooling. Our experienced professionals use the best equipment to find out if your ducts are losing air pressure and the best way to solve the problem. Contact us if you've never had duct testing done before, or if you have reason to suspect that your ducts have air leaks.
The air duct experts at Schaal Plumbing, Heating and Cooling offer duct testing in Cedar Rapids, IA and the surrounding areas.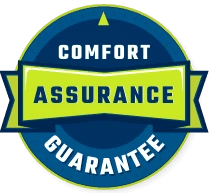 HVAC Service, Repair or Installation?
Call Schaal Yaall!
Call Schaal today at
(515) 293-4812
for more information about our Duct Testing services and to set up an appointment, or easily schedule online!
When Should You Schedule Duct Testing?
In general, it's a wise idea to have your home's air ducts tested every few years. The ducts will start to wear down over time, and if they received inferior initial installation this process will happen even faster. When you schedule this service on a routine basis, you can catch trouble early on and have repairs done when they cost less.
You should also call for duct testing if you've detected symptoms in your home that indicate leaky air ducts. The most common warning sign is a hike in the heating and cooling bills that you cannot connect to a specific cause. This often means that too much air is getting out through the duct walls before it reaches the vents. Another warning is musty and moldy odors in the air coming from the vents. This could mean that the ducts are drawing air from closed–in section of the home such as between the walls and in the attic. Don't wait to call for professional duct testing in these cases: each day the ducts continue with air leaks will cost you money.
How Professionals Perform Duct Testing
To test the integrity of a ventilation system requires trained technicians who have power vacuum equipment and special gauges. After the professionals seal up all the registers to close off the ventilation system, they use the power vacuum to raise the pressure within the ductwork. They then measure how well the ducts maintain the pressure. The faster the pressure drops, the more air leaks in the ventilations system. The professionals will have a good idea of the integrity of the system—and what has to be done to improve it if necessary.
Schedule Duct Testing with Schaal Plumbing, Heating and Cooling
You never have to look far for excellent duct testing and other ductwork services. Just dial the number for Schaal Plumbing, Heating and Cooling. We not only offer high quality duct testing, we also handle duct sealing that will see that you have your air tight ventilation system restored to you once more.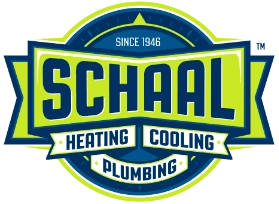 *Today's Offer*
Let There Be Light
15% Off Outlet Installation
The Duct Testing Experts at Schaal Plumbing, Heating & Cooling are ready to help! Call or easily schedule online, today.
We service and install many brands including Carrier, Amana, American Standard, and more!