Exhaust Systems: A heating ventilation and air conditioning (HVAC) power exhaust is a fan addition to a rooftop air conditioning system. As air is pumped into a building for air conditioning, the pressure builds. To keep the pressure equalized, the power exhaust pumps air out through the return ducts to the outside.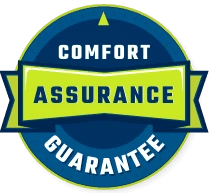 Commercial HVAC Service, Repair or Installation?
Call Schaal Yaall!
Call Schaal today at
(515) 293-4812
for more information about our Exhaust Systems services and to set up an appointment, or easily schedule online!
The Exhaust Systems Experts at Schaal Plumbing, Heating & Cooling are ready to help! Call or easily schedule online, today.