Make Up Air System: Make up air is designed to "make up" the air in your interior space that has been removed due to process exhaust fans. This type of HVAC solution pulls in fresh, treated air from outside your building to replace existing air that cannot be recirculated. You will typically find these systems in restaurants or heavy ventilated buildings such as factories.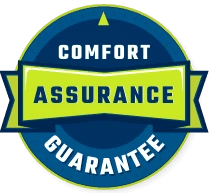 Commercial HVAC Service, Repair or Installation?
Call Schaal Yaall!
Call Schaal today at
(515) 293-4812
for more information about our Make Up Air System services and to set up an appointment, or easily schedule online!
The Make Up Air System Experts at Schaal Plumbing, Heating & Cooling are ready to help! Call or easily schedule online, today.