Tankless Water Heater Services in Des Moines, IA
If you have been looking for reliable, professional hot water heater services in the Des Moines area, look no further than Schaal Plumbing, Heating & Cooling. We offer comprehensive tankless services that include expert installation, repair, maintenance and replacement. Many homeowners think that because these units are much smaller than traditional storage tank hot water heaters that they are easier to manage. This isn't true. Tankless units are actually more complicated, particularly the natural gas-powered ones that need to be properly vented in order to work. Gaining the benefits these types of systems have to offer is totally dependent on the kind of installation and service they get, and if yours is poor, you can end up with a lot of troubles instead of a great hot water heater. We are available day or night and work with both electric and gas tankless water heaters, so give us a call!
When you need help with a tankless hot water heater, it's time to call Schaal Plumbing, Heating & Cooling!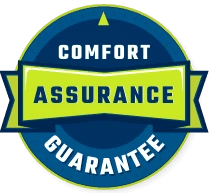 HVAC Service, Repair or Installation?
Call Schaal Yaall!
Call Schaal today at
(515) 293-4812
for more information about our Tankless Water Heater services and to set up an appointment, or easily schedule online!
How Does a Tankless Unit Work?
It may seem odd that a hot water heater can work without a storage tank, but that is precisely what a tankless unit does. The key to the unit is at its core, where the heat exchanger resides. It is here that the hot water is heated.
The process is fairly simple. When you turn on a hot water tap anywhere in your home, the cold water flows into the heat exchanger where the coils in the heat exchanger have become very hot. The heat from the coils is transferred to the water, and once the water reaches the pre–set temperature, it flows to the open hot water tap. While this may seem like it would take a while, the process happens in mere seconds. This is why tankless units are also referred to as "on–demand" because that's how they generate the hot water for your home.
The Benefits a Tankless Unit Can Offer
Here are some of the reasons why homeowners are making the switch to tankless hot water heaters:
Great energy efficiency – with a tankless unit, you will never have to worry about standby heat loss because there isn't a tank. Additionally, gas or electricity is only used when you need hot water, so you are paying for far less fuel than with other kinds of hot water heaters.
Longer lifespan – the average lifespan of a traditional tank hot water heater is 10–13 years; tankless systems have an average lifespan of 20 years.
Save space – tankless units are considerably smaller than tank units, giving you more room in the location where your hot water heater will be installed.
Call Us for All of Your Tankless Hot Water Needs
Taking care of your tankless unit is paramount to its good operation, and the pros at Schaal Plumbing, Heating & Cooling are here to help with all of your tankless hot water heater needs in Des Moines. We'll help you size and install a new tankless system or make sure your existing one works optimally with expert repair and annual maintenance services. Call us today and see how we can help you with your tankless hot water heater!
Did you know that we can also help you with all traditional tank water heaters and or heat pump water heater needs? At Schaal Plumbing, Heating & Cooling, we've got you covered when it comes to water heater services in Des Moines. If you have any questions, comments or concerns regarding your hot water needs, don't hesitate to call or email us today.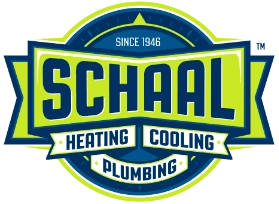 *Today's Offer*
FREE 2nd Opinion GUARANTEED within 24 Hours!
We guarantee to get one of our comfort consultants out to your home within 24 hours from when you call to provide that free 2nd opinion on replacement! Limited time offer.
The Tankless Water Heater Experts at Schaal Plumbing, Heating & Cooling are ready to help! Call or easily schedule online, today.