Air Purification and Indoor Air Quality Services
Millions of homeowners in and around the metro area are concerned about indoor air quality (or IAQ). As a result of extensive insulation used to prevent cooling and heating losses, air cannot ventilate freely.
Due to this, we recommend installing air quality systems that actively exchange indoor/outdoor air, remove contaminants, temper humidity, and kill germs such as bacteria. Let Schaal Plumbing, Heating & Cooling take care of your health and energy audits or install an air cleaner for you today.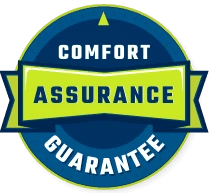 HVAC Service, Repair or Installation?
Call Schaal Yaall!
Call Schaal today at
(515) 293-4812
for more information about our Air Purification services and to set up an appointment, or easily schedule online!
Performing an Air Quality Test
Low indoor air quality can be identified with a variety of indoor air quality services offered by our Des Moines indoor air quality specialists. To determine which contaminants pose the greatest risk and to determine how to improve energy efficiency, we will conduct a full health and energy audit of your home.
Indoor Air Quality Upgrades in Des Moines
Air filtration, UV germicidal lights, energy recovery ventilators, humidifiers and dehumidifiers, as well as other air quality systems can be installed by our technicians if you are ready to upgrade your indoor air quality. If you use the right combination of systems designed to remove various types of allergens and contaminants, your indoor air quality will never be an issue again.
A good system will accomplish three things. Besides removing large contaminants that trigger allergies and asthma symptoms, it will also remove smaller particles, and it will ventilate air efficiently without costing a fortune in extra energy.
You can be confident that your Des Moines indoor air quality is as clean as possible for every member of your family.
Count on the experts in indoor air quality and air purification
If you live in the Des Moines, IA area and are ready to upgrade your indoor air quality system, or if you already have a system but need maintenance or repair work done, it's time to contact Schaal Plumbing, Heating & Cooling. We offer expert service, highly trained technicians, and a commitment to excellence unlike any other. Get in touch with us today to learn more.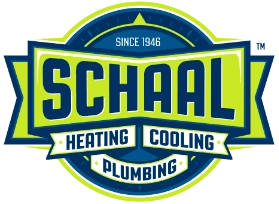 *Today's Offer*
FREE Furnace
Receive a FREE furnace when you purchase an AC! All you pay is the labor to install it. Limited time offer!
The Air Purification Experts at Schaal Plumbing, Heating & Cooling are ready to help! Call or easily schedule online, today.