Home Generators in Des Moines
Schaal Plumbing, Heating & Cooling offers emergency standby generators for your peace of mind. The next time the power goes out, you won't have to worry!
Is it frightening to think what might happen if lightning strikes one of your power lines? In the event of a big storm with a lot of wind, what if the power goes out for days?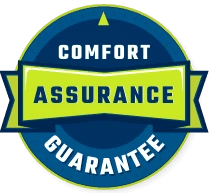 HVAC Service, Repair or Installation?
Call Schaal Yaall!
Call Schaal today at
(515) 293-4812
for more information about our Home Generators services and to set up an appointment, or easily schedule online!
Bringing You the Best in Home Generators
You can back up your whole home or just the essential circuits with one of our whole house generators. Regardless of how strong the winds are outside, keep the power on and your comfort systems working.
When the power goes out, even for a short period of time, you could feel uncomfortable without air conditioning and lose all of your food! In the event of an outage, your emergency standby generator will take over automatically, so even if you're not at home, the power will be maintained.
Keep Track of Your Generator Remotely
Remote monitoring capabilities are available on many of the generators we install in the Des Moines area. Watch how your generator is performing and how it is helping from a distance. Using an app on your phone or computer, you can keep track of your generator at any time. Additionally, it can notify you when maintenance is needed, run regular tests, and track service.
With Schaal Plumbing, Heating & Cooling, you can see all the financing options available for your electrical needs.
You can contact us today and a member of our team will help you decide which whole house generator might be right for you. Once we've assessed your needs, we'll let you know what it will take to give you peace of mind 24/7.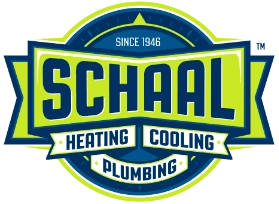 *Today's Offer*
FREE 2nd Opinion GUARANTEED within 24 Hours!
We guarantee to get one of our comfort consultants out to your home within 24 hours from when you call to provide that free 2nd opinion on replacement! Limited time offer.
The Home Generators Experts at Schaal Plumbing, Heating & Cooling are ready to help! Call or easily schedule online, today.