Heat Pumps for Air Units in Des Moines, IA
You need to be able to keep your home comfortable throughout the entire year. For most people, this means having both a heating system and a cooling system that they can rely on depending upon the season. Others, though, have caught on to heat pumps and all that they have to offer. By using a heat pump you can actually heat and cool your home with the very same system. Even better, you can do so with great energy efficiency.
Let us be the first to inform you, though, that professional services are absolutely necessary if you hope to use your heat pump as efficiently and effectively as possible. That is why you should schedule your heat pump installation, replacement, repair and maintenance services with the pros on our team. That way, you won't have to worry about subpar service quality putting your system and its overall performance at risk.
Schaal Plumbing, Heating & Cooling provides heat pump services near Des Moines, IA and the surrounding areas. Contact us today for an appointment!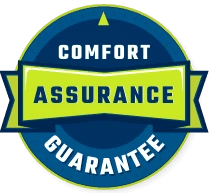 HVAC Service, Repair or Installation?
Call Schaal Yaall!
Call Schaal today at
(515) 293-4812
for more information about our Heat Pumps services and to set up an appointment, or easily schedule online!
A heat pump is a forced–air HVAC system which is able to reverse its refrigerant cycle. During the summer season, a heat pump acts just like a central AC. It removes heat from the air in one's home, vents that heat outdoors, and then redistributes cooled air throughout the house. During the winter, though, the heat pump's reversing valve allows for its refrigerant cycle, and the system's overall operation, to be reversed. Now, heat is drawn out of the air outside. The warmed refrigerant is further compressed, and that thermal energy is put to use in order to heat air for distribution throughout the house. Very little energy is used in this heat transfer process, making the heat pump a very efficient heater.
We Install and Replace Heat Pumps in Des Moines
Just because heat pumps are capable of both heating and cooling homes, and of doing so with great efficiency, doesn't mean that your system will inherently do so successfully. If your system is not of the right size for your home, or if it is improperly installed in any way, then there is just no way in which you can hope for that system to function as successfully as possible. An improperly sized system or a shoddy installation can adversely affect the overall performance of that system. That is why we recommend that you schedule your heat pump installation or replacement with us. That way, every component of that system, from the outdoor unit to the air ducts and the thermostat, will be installed with the greatest of care.
Do You Need Heat Pump Repair or Maintenance Services?
Having your heat pump regularly maintained by a qualified professional, such as those on our team, is the best way in which to keep your system in peak operating condition. Even so, you will eventually encounter a problem of some sort with your heat pump. This is just in the nature of any mechanical system. No matter what may go wrong, though, you can count on our professional heat pump repair technicians to get your system back on track in no time. Give us a call, and let us help you to get the most from the heat pump upon which your comfort depends.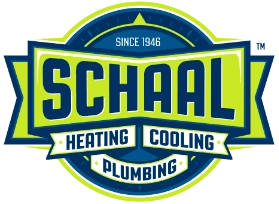 *Today's Offer*
FREE 2nd Opinion GUARANTEED within 24 Hours!
We guarantee to get one of our comfort consultants out to your home within 24 hours from when you call to provide that free 2nd opinion on replacement! Limited time offer.
The Heat Pumps Experts at Schaal Plumbing, Heating & Cooling are ready to help! Call or easily schedule online, today.