Des Moines & Cedar Rapids Main Water Line Installation & Repairs
Of all the components of your plumbing system, the main water line is easily one of the most important. This component happens to be out of sight, running underground and connecting to your well or municipal water supply. It provides you with the pressurized water stream you need to perform your daily tasks around the house, such as cooking and cleaning. As you can see, it's vital to your home, and therefore needs a professional team on hand when it comes to main water line services.
Schaal Plumbing, Heating & Cooling has been in business for over 7 decades, and we're committed to exceptional customer service as well as expert plumbing services throughout Cedar Rapids and beyond. We'll ensure that your old water line is replaced quickly and effectively, and that your new main water line integrates well into the rest of your plumbing system. Contact us today for an appointment.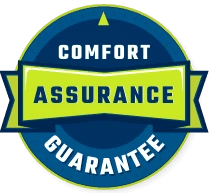 HVAC Service, Repair or Installation?
Call Schaal Yaall!
Call Schaal today at
(515) 293-4812
for more information about our Main Water Lines services and to set up an appointment, or easily schedule online!
Contact Us for Expert Water Line Installation and Replacement
When it comes to the installation or replacement of your main water line in Iowa, you don't want to take any chances. You should expect only the best from your plumbing professional, who knows the building codes and municipal regulations necessary, and can advise you on exactly what will be done. Our team will make sure your main water line is installed correctly. After all, as we mentioned above, it's underground—so it's not something you want to have a problem with!
In addition to the installation of new piping, we also provide exceptional main water line replacement service throughout Iowa. When you call on our team to take a look, we'll use time–honored techniques and current technology to assess the condition of your water line, and give you a recommendation on the next steps based on hard evidence.
Does Your Main Water Line Need Replacement?
While you of course cannot easily access your main water line to see if there are any breaks, or any risk to its integrity, there are certainly signs you can watch out for that indicate the line needs replacement.
For instance, if you see soggy spots in the yard, it could be indicative of a main water line break. It's important to note that if this accompanied with a foul odor, you might be dealing with sewer line damage. Two other indicators of a main water line in disrepair include a sudden or gradual drop in water pressure, and discolored water coming from your taps.
We Also Provide Main Water Line Repair and Maintenance
At Schaal Plumbing, Heating & Cooling, we provide exceptional main water line repair service throughout Des Moines and beyond. Whatever the problem is with your main water line, we'll ensure that it is fixed appropriately. Because of the extensive use it gets, its location, and the fact that it is under constant pressure, the main water line could be prone to problems over time. The good news is that we're very experienced diagnosing a wide variety of problems—there's nothing we haven't seen before!
In order for you to receive great performance and efficiency from your main water line, it needs to be taken care of on a routine basis by a professional plumber. Our team offers main water line maintenance service, and we can take care of yours so you can count on it for the years to come. Call Schaal Plumbing, Heating & Cooling today to take advantage of our exceptional plumbing services.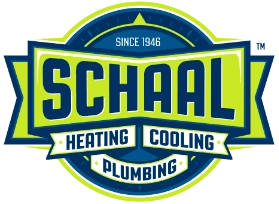 *Today's Offer*
FREE Furnace
Receive a FREE furnace when you purchase an AC! All you pay is the labor to install it. Limited time offer!
The Main Water Lines Experts at Schaal Plumbing, Heating & Cooling are ready to help! Call or easily schedule online, today.