Heating Replacement Services in Des Moines, IA
A new heating system requires consideration of a number of factors. Select a system that meets your home's heat production and energy efficiency needs. It may also be necessary to upgrade your air handler and ductwork, if the system does not match the existing system.
To meet your heating replacement needs in and the surrounding areas, call us today. We have provided complete replacement services to homeowners throughout the area, and we will make sure your system continues to run smoothly.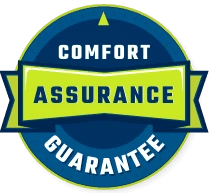 HVAC Service, Repair or Installation?
Call Schaal Yaall!
Call Schaal today at
(515) 293-4812
for more information about our Heating Replacement services and to set up an appointment, or easily schedule online!
Choosing the Right Heating System in Des Moines and Surrounding Areas
If you are considering a new heating system, there are many options available to you. There are three types of furnaces: gas, oil, and electric. Des Moines area homeowners often choose gas as the most energy-efficient and cost-effective solution, but if you are replacing an existing system, it is best to match the new system to the old.
Consider your new furnace's energy efficiency as well. AFUE is a measure of how much fuel is converted into heat by a furnace. In other words, the higher the AFUE rating, the lower the energy bill. The higher-rated gas furnaces do cost more, but they have AFUE ratings up to 98%.
Heat pumps are another option for heating replacement in Des Moines, Johnston, Cedar Rapids, and Iowa City. To cool and warm your home, heat pumps extract heat from the outside air in the same way as a central air conditioner. A heat pump that meets your budget and is properly sized for your home is essential.
The Heating Replacement Process
To determine which type of heating system is best for you, you need to inspect your current system or components. We'll perform a heat load calculation and inspect your ductwork, air handler, and chimney flue to determine if any upgrades are needed to your home to support a new energy system.
When your home is ready for a new heating system, we remove any existing components and install the new one. The process takes between one to two days, depending on whether renovations or customizations are needed.
Whether you need heating replacement in Des Moines, Johnston, Cedar Rapids, Iowa City, or the surrounding areas, Schaal Plumbing, Heating & Cooling can help. We have expert trained technicians who will come to your home to help you choose the best heating system for your home and then get the replacement process started.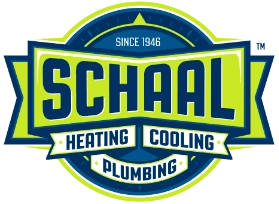 *Today's Offer*
Save Up To $2,250!
when you replace your home comfort system with a new Carrier home comfort system! Limited time offer.
The Heating Replacement Experts at Schaal Plumbing, Heating & Cooling are ready to help! Call or easily schedule online, today.