Des Moines & Cedar Rapids Plumbing Installation and Replacement Services
Is it time to replace the outdated plumbing fixtures in your bathroom or upgrade your home's plumbing system? Schaal Plumbing, Heating & Cooling has you covered with our comprehensive plumbing installation and replacement services. Our team of plumbers can handle everything from installing new bathroom and kitchen plumbing fixtures to upgrading your water treatment system, installing gas piping, sump pumps, and outdoor plumbing systems.
As a full-service plumbing company, we understand that plumbing emergencies can happen at any time. That's why we offer prompt plumbing replacement services for those unexpected situations. Whether you need a sudden repair or a complete plumbing system upgrade, our team is equipped to handle it all. Give us a call today to learn more about our plumbing installation and replacement services in Cedar Rapids and beyond.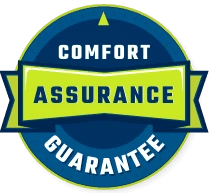 HVAC Service, Repair or Installation?
Call Schaal Yaall!
Call Schaal today at
(515) 293-4812
for more information about our Plumbing Installation and Replacement services and to set up an appointment, or easily schedule online!
Understanding Your Plumbing Installation Options
Whether you've recently bought a new home or have lived in your current residence for years, it's crucial to be aware of the state of your plumbing system. This will help you determine what needs to be done. Our plumbing team at Schaal Plumbing, Heating & Cooling offers a vast selection of plumbing products for installation in Des Moines, IA, and surrounding areas.
In general, most plumbing installation work is done in the kitchen and bathroom. We can install piping and fixtures for these areas, along with sump pumps, water treatment systems, gas piping, and grease traps for commercial customers. When you enlist the help of our team, you can rest easy knowing that your plumbing is in expert hands.
Do You Need Plumbing Replacement Services?
The plumbing system is probably one of the most durable aspects of your home, aside from the foundation and framing. However, the quality of installation and materials used can significantly impact its longevity. Even the most robust plumbing products and materials will eventually require replacement. Since new pipes and fixtures are often a considerable investment, it's critical to have them installed by professional plumbers.
So, how do you know if you need plumbing replacement services? If your home is several decades old and you're experiencing leaks, that's a good sign that partial or whole-house repiping is necessary. Other plumbing problems, such as slab leaks, pinhole leaks, or malfunctioning water treatment systems, should never be ignored. Contact our team in Des Moines, IA, to evaluate your plumbing system and determine if replacement services are necessary.
Call Our Professional Plumbers for Installation or Replacement
We advise against the temptation to tackle plumbing jobs on your own. In addition, avoid amateur plumbers offering suspiciously low prices since that usually means lower-quality service in return! If you want to ensure that your new pipes and fixtures will function correctly without leaks or other problems, you need to hire skilled and licensed professionals to handle your plumbing needs. This will save you headaches and hassles, and potentially even prevent late-night plumbing emergencies (although we are there for those too!). Give Schaal a call today to learn more about our top-notch plumbing installation and replacement services.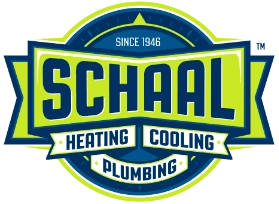 *Today's Offer*
Save Up To $2,250!
when you replace your home comfort system with a new Carrier home comfort system! Limited time offer.
The Plumbing Installation and Replacement Experts at Schaal Plumbing, Heating & Cooling are ready to help! Call or easily schedule online, today.