Tank Water Heater Services in Des Moines, IA
When you hear the words "hot water heater," you likely think of a tank hot water heater appliance. While homeowners have many other choices these days other than storage tank hot water heaters, this type of hot water heater is still the best choice for many homes. With new regulations that went into effect as of April 2015, storage tank hot water heaters are better designed and better insulated, making them more efficient than ever before. But to gain efficiency you need to have the right-sized unit installed correctly the first time around as well as continued expert service, and that's where the pros from Schaal Plumbing, Heating & Cooling come in. For almost 70 years we've been helping customers keep their hot water flowing, and we can help you, too. Just give us a call!
If you've been looking for reliable experts to help with your storage tank hot water needs, Schaal Plumbing, Heating & Cooling is the place to call!
Get in Touch with Schaal, Ya'all!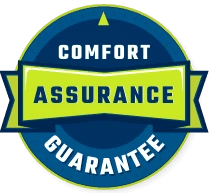 HVAC Service, Repair or Installation?
Call Schaal Yaall!
Call Schaal today at
(515) 293-4812
for more information about our Tank Water Heater services and to set up an appointment, or easily schedule online!
When Is It Time to Call for Hot Water Heater Repair?
Hot water heaters are usually placed away from our vision and out of earshot, making it hard to detect when a problem may have developed. This is why it's important to be aware of the signs that it may be time to call your Schaal Plumbing, Heating & Cooling technician for hot water heater repair in Des Moines:
Discolored water – when there is discoloration in your hot water this typically means there is rust in your tank. Corrosion in a tank is never a good thing and once it takes hold, it won't stop. You'll need a technician to assess how bad the corrosion is and if it can be repaired or the tank needs replacing.
Rotten egg smell – it is a distinct smell and one that's hard to miss. While this smell may seem like an indication of something really bad, what has happened is that hydrogen sulfide gas has developed in your tank, and to remove it requires flushing from a trained professional.
Tepid water/no hot water – there can be a few reasons why you may not be getting the hot water you need, including a broken dip tube or a malfunctioning heating element. Our experts will determine what the issue is and repair it quickly and efficiently to restore your hot water as soon as possible.
Do I Choose Gas or Electric?
If you need to install a new hot water heater, you have a choice of using one powered by natural gas (or propane) or electricity. Clearly if you don't have natural gas or propane on premises, you'll need to choose an electric hot water heater, but if you do have access to both utilities, it can be hard to decide which one is best for you and your home. This is where our experts can help. We can help you weigh initial installation costs versus long–term utility bills. Why does this matter? Typically natural gas hot water heaters are more expensive at installation but they cost less to run over time. Are you concerned about using a fossil fuel, or just don't want to use one? Then you'll want to consider using an electric hot water heater. Our experts will review the pros and cons of each type of unit so that you can choose the one that best meets your needs and the needs of your property.
Along with the best selection of traditional tank water heaters, you'll also find tankless water heaters and heat pump water heaters at Schaal Plumbing, Heating & Cooling. Whatever your water heater needs are, we've got you covered!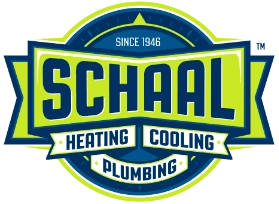 *Today's Offer*
FREE 2nd Opinion GUARANTEED within 24 Hours!
We guarantee to get one of our comfort consultants out to your home within 24 hours from when you call to provide that free 2nd opinion on replacement! Limited time offer.
The Tank Water Heater Experts at Schaal Plumbing, Heating & Cooling are ready to help! Call or easily schedule online, today.